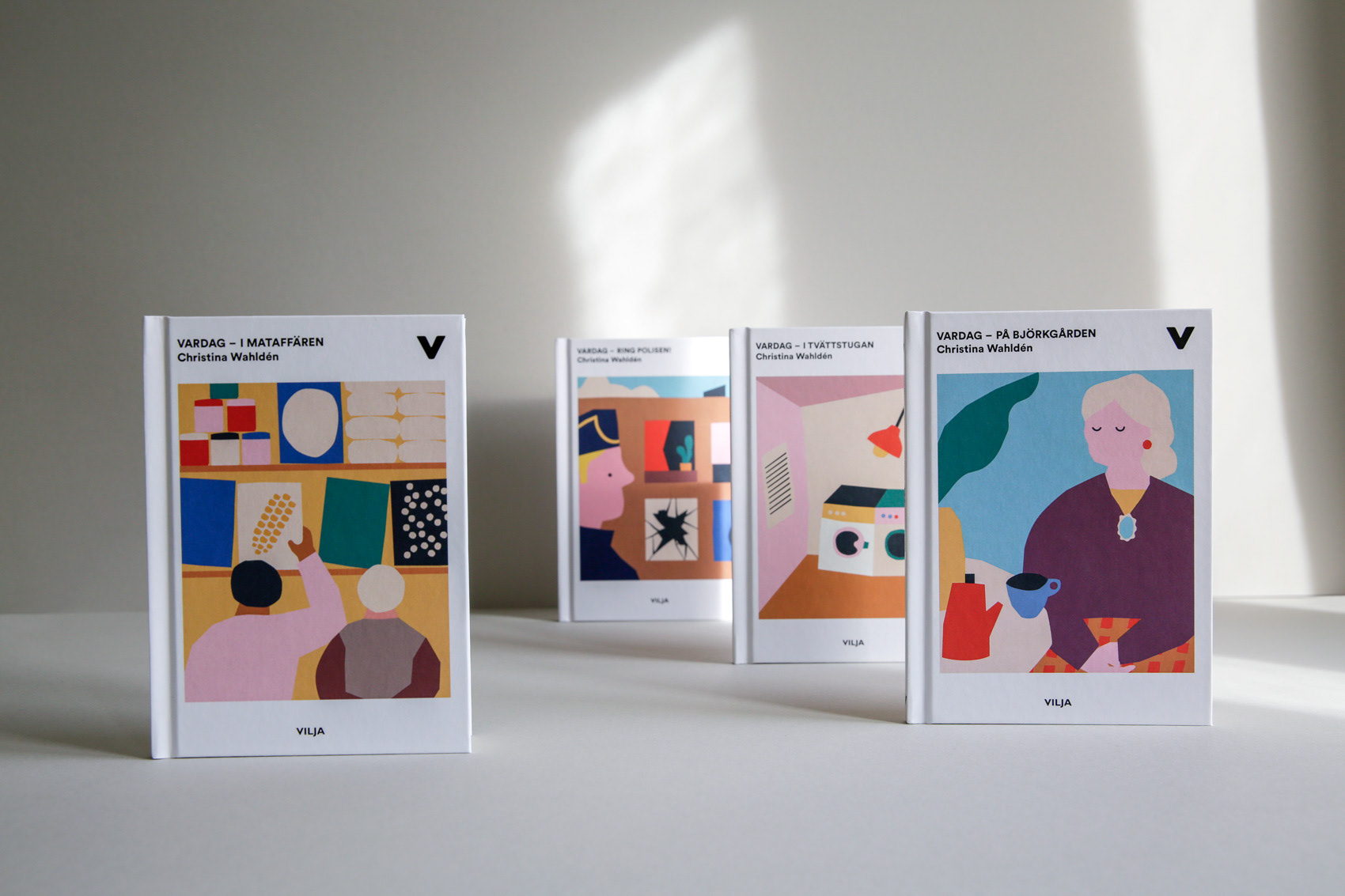 ​​​​​​​
Client
Vilja Förlag
Work
          Art Direction, Book Cover Design
          Vilja Förlag is a publishing house which publishes easy to read books for adults in Swedish and English. 
          I was asked to design a template for a book series called "Vardag", meaning "everyday life", which is directed to young adults learning Swedish. The books describes how to deal with typical situations in Sweden.
          The purpose of the template was to create a simple layout which would be easy to apply on future books for the inhouse team.
          I worked with Hungarian illustrator Anna Kövecses to create the first four titles of the series. The playful, colourful and naive illustrations reflects the titles with a clever and humorous approach.