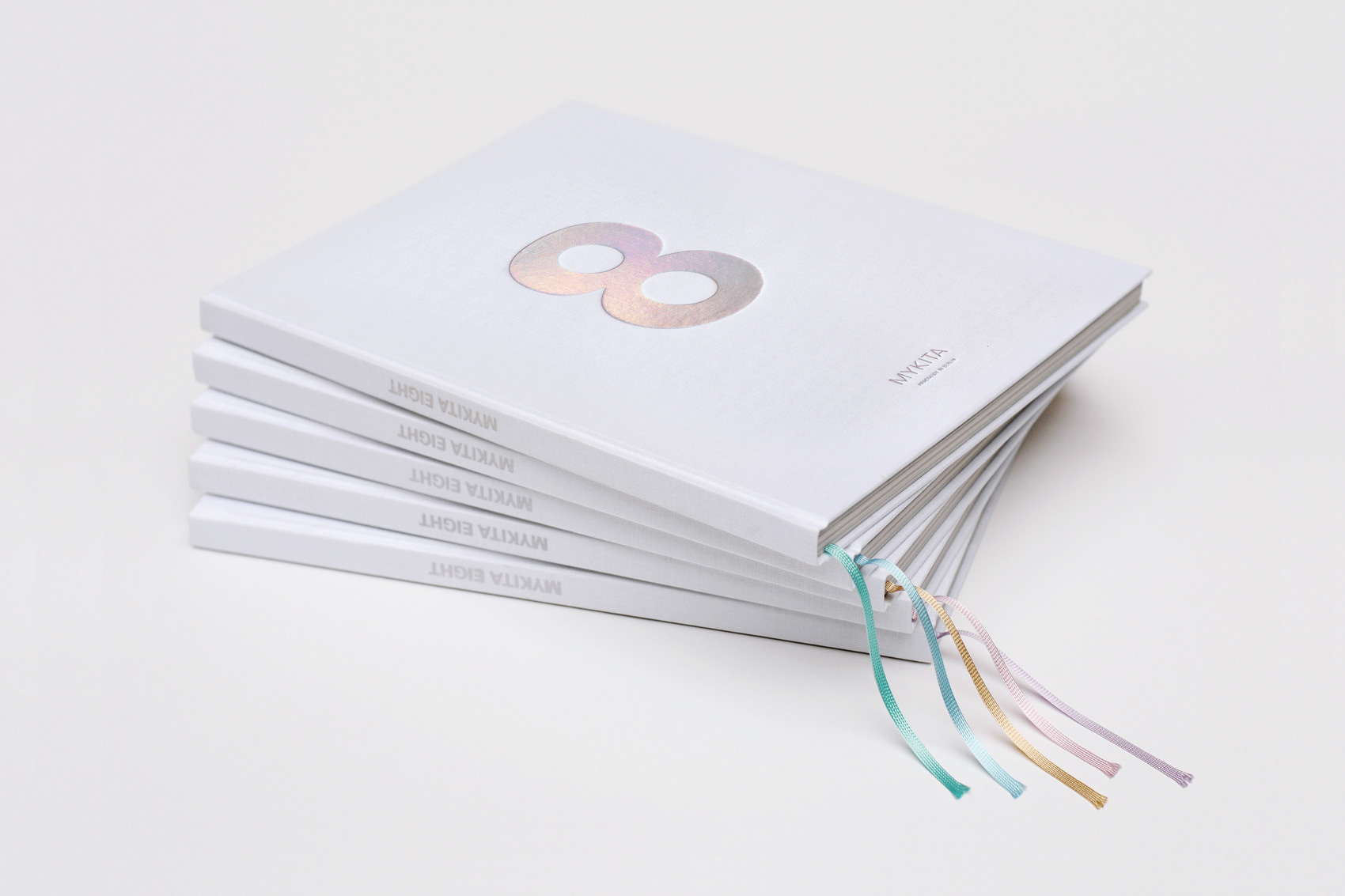 ​​​​​​​
Client
MYKITA
Work
          Book Design
          8 comprises a retrospective of the first eight years of MYKITA tracking the company's progress from its first premises to its current HQ and production shop. The 8th anniversary also prompted MYKITA to invite selected artists to produce original works illustrating their impressions of the company.
          As MYKITA is an eyewear manufactory I got interested in looking into how the eye works and in the perception of what we actually see and don't see. My concept for the design is based on the light spectrum and how we perceive different wavelengths as different colors as the light runs through a prism.
          The five main colours used in the design are based on the pastel hues of the colour spectrum. The same colours were used for ribbons to differentiate between the five versions (languages) in which the book was published. The rainbow hot foil for the lettering of the cover again refers back to the concept of the spectrum.
        The book was awarded with an IF communication design award, DDC award and Red dot design award.