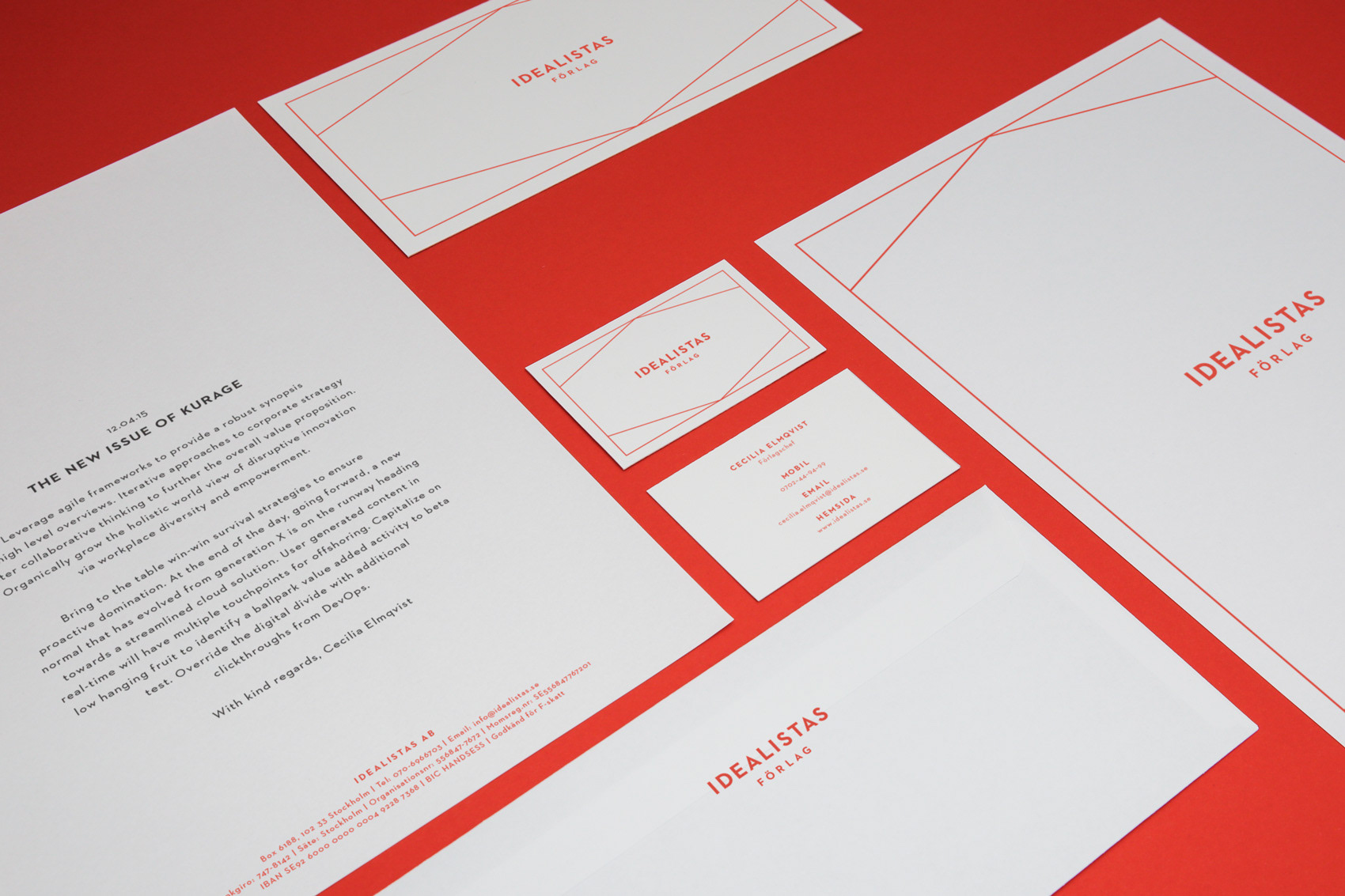 ​​​​​​​
Client
Idealistas Förlag
Work
          Rebranding, Visual Identity, Brand Collateral
          Idealistas is a publishing house for associations and institutions. Their books are primarily addressed to leaders in non-profit organisations, locally as well as internationally. 
          I was asked to help rebranding Idealistas and redo their visual identity. I started by redesigning the logo using the existing corporate typeface. This already worked well with the design direction the company wanted to take which was "a modern interpretation of early 20th century Swedish working class movement posters". The typographic setting and the red corporate colour that I brought in is a nod to this 20th century print material and also to the ink commonly used in typewriters during that era.
          Additionally I created a graphic element, a rectangular shape with two other shapes inside, symbolising open books seen from above. This element can be modified to fit whichever desired format and was applied to all the stationery matter as well as in advertisements and on the website.