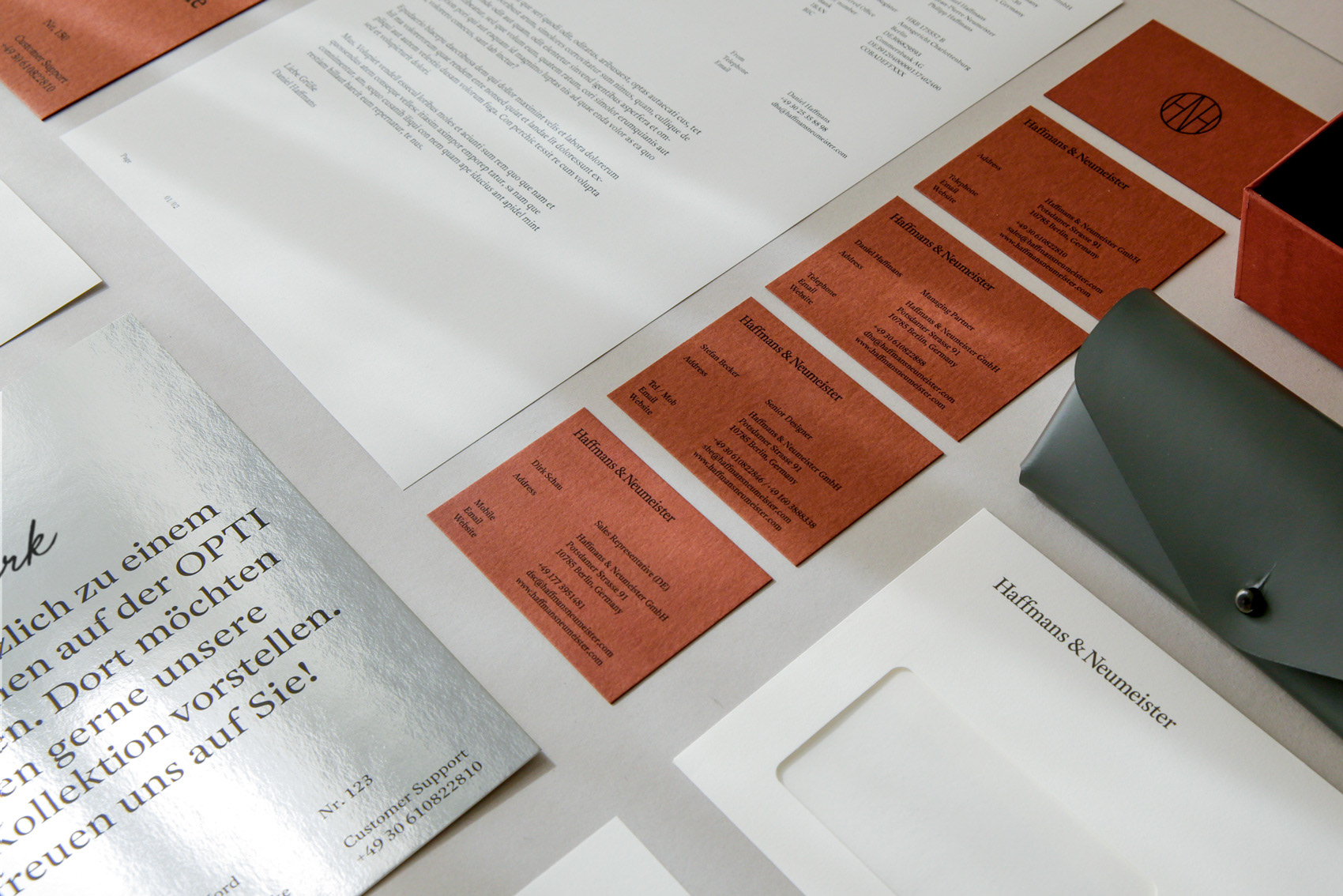 ​​​​​​​
Client
Haffmans & Neumeister
Work
          Visual Identity, Brand Collateral
          Haffmans & Neumeister is an independent eyewear brand with focus on high quality products that combine technology and design. The innovative flat sheet-metal frames have a patented screwless hinge that are assembled by hand in the Berlin based manufactory. 
          I was approached by founders Daniel Haffmans, Jean-Pierre Neumeister and Philipp Haffmans, to develop the visual identity for the brand. With their over 20 years of experience in the eyewear industry, "heritage", "experience" and "knowledge" came to be important brand values for the company together with the key words "timeless", "minimal" and "premium".
          The logo symbol "HNH" is an emblem of the three founder's initials, with a design inspired from the look of the finely punched out sheet-metal used for the frames. The primary corporate colour "chestnut" has two tints, "salmon" and "nude", which makes a great combination of classic and more unusual and modern colours. The tints are used in various other matters, such as packaging, press material and website. The grey and glossy silver are again a reference back to the metal material used for the frames. 
          I applied the visual identity to a wide range of different brand collateral, such as stationery, forms, packaging, manuals/instructions, invitations, fair booths, press material and point of sale material.